SINGLE-VINEYARD ESTATE WINES
The 100% Australian owned and operated De Fazio Vineyard is located in Greenock, producing outstanding single-vineyard wines under the Zitta and De Fazio labels. Each vintage reflects the unique characteristics of the sub-appelation of the North-West Barossa Valley and the growing season in which the wine was produced.
They are crafted by hand in the natural, traditional way, with minimal intervention and plenty of time to fully develop prior to release. They are powerful, yet elegant wines, displaying the characteristic finesse and complexity of the tightly held inter-region vineyard site.
My father, who taught me how important the aspects of the vineyard are to good wine making, intuitively sensed that fruit power and concentration, along with ripe tannins, were key components of optimum red wine quality.
He believed grapes from one part of the vineyard would bring perfume and structure, another concentration and ripeness, a third complexity and finesse.
And thanks to the varied aspects of our vineyard, we believe our wines most certainly prove him correct, we hope you do too.
     Salute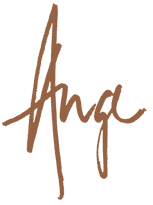 Angelo De Fazio