In the De Fazio Vineyard crest we've proudly used traditional Italian symbology to illustrate the essential qualities embodied in our wines.
The crest is our dedication to the art of natural, traditional wine making that acknowledges that great wines begin in the vineyard. It's also your guarantee of genuine, quality, hand-made Estate wines, proudly displayed on every bottle that comes from the vineyard.
The single old-style goblet at the top of the crest represents the single vineyard where the wine making process begins. The three intersecting swords indicate the three key elements that the vineyard brings to its wines:
Perfume and structure.
Concentration and ripeness.
Complexity and finesse.
The two Denaris (gold coins) represent the simple, but effective, environmentally friendly vineyard management practice that we've used for generations, and the ecological balance that we aim to maintain.
And the lady pouring wine from the urn symbolises handcrafted, natural, traditional wine making.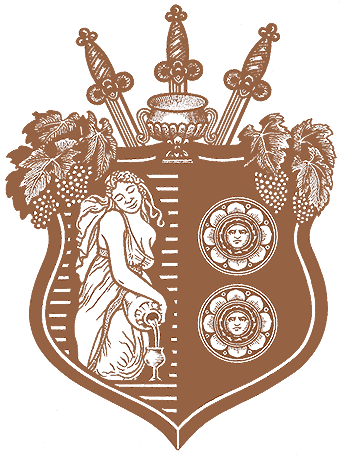 Watch how we carefully turn our precious fruit into exquisite single-vineyard estate wines.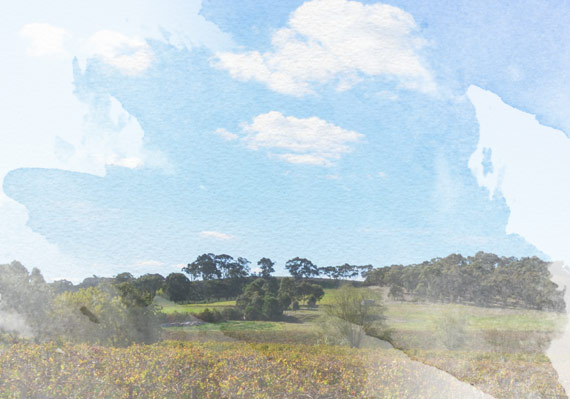 For the love of the art.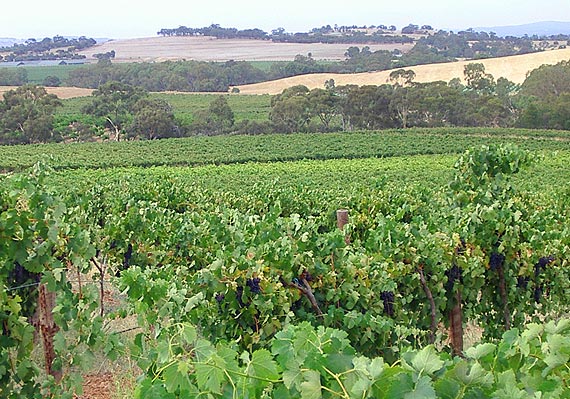 The beautiful De Fazio Vineyard, resplendent in the lead-up to vintage.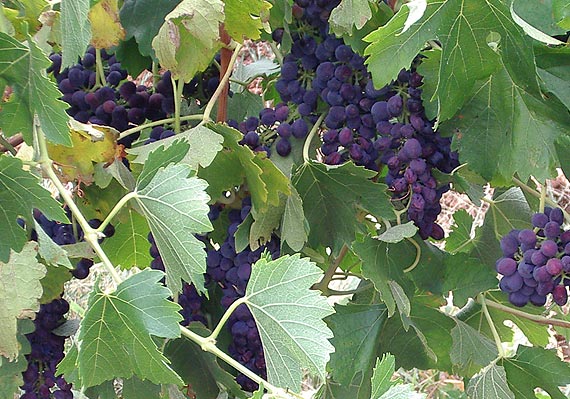 Our premium fruit ripening on the vine.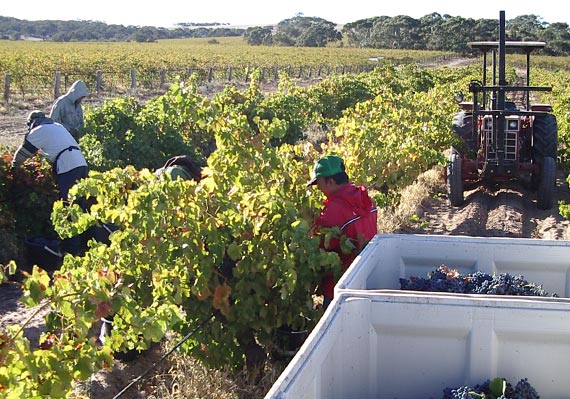 When Vintage arrives we carefully select the fruit and pick by hand.
The grapes wait patiently to be crushed.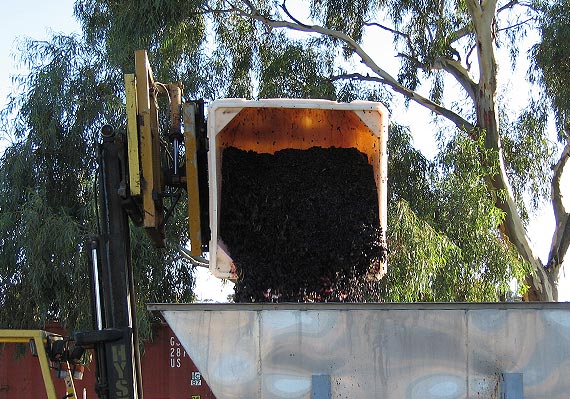 The fully laden grape bins are emptied into the crusher.
The crusher goes to work, separating the grapes from their stems.
The crushed De Fazio Vineyard grapes are transferred into small open fermenters.
With the traditions of Southern Italy still foremost in his mind, Zitta winemaker Angelo De Fazio gently hand plunges selected ferments to tease out the most delicate nuances.
The wine is pumped over the open fermenters to help extract flavours and colours from the grape skins.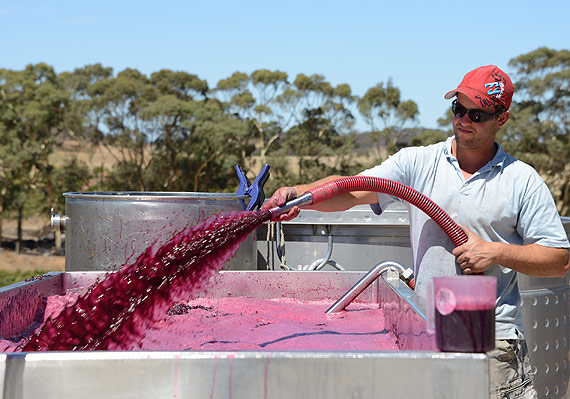 The flavour-laden juice is drained from the fermenter…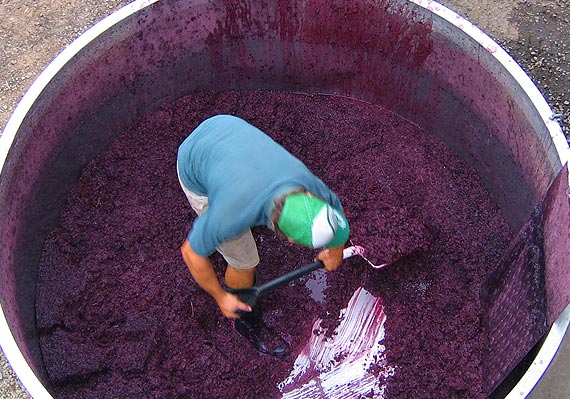 …and the remaining fermented berries are removed by hand, ready for basket pressing. (Gumboots essential!)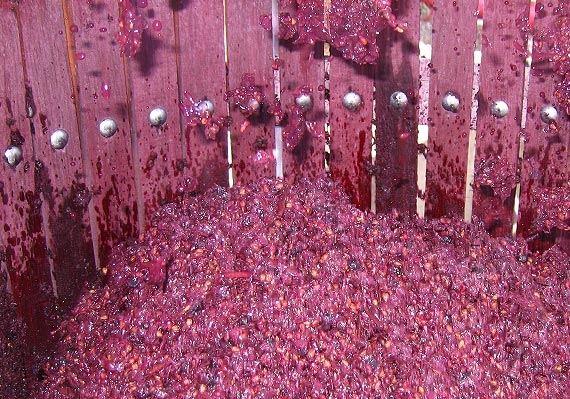 The basket press is filled.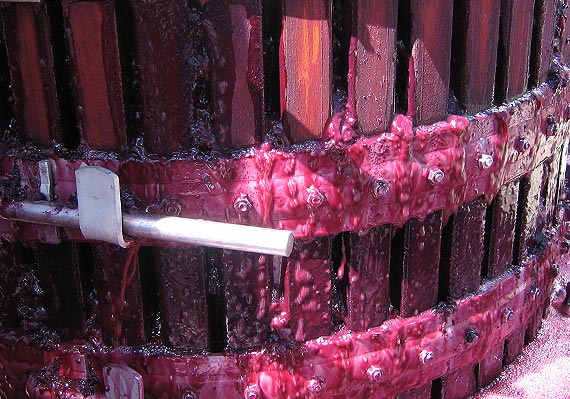 The basket press kicks into action.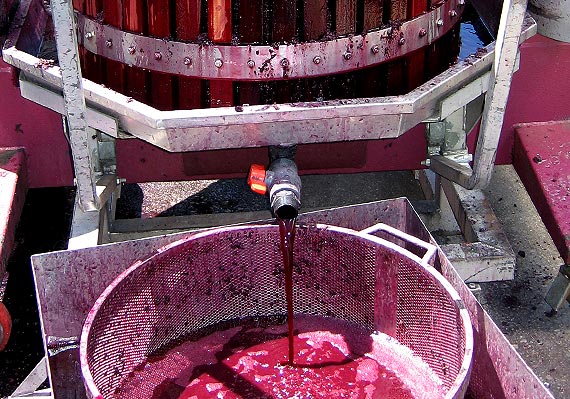 Wine extracted from the press is collected and pumped into tanks.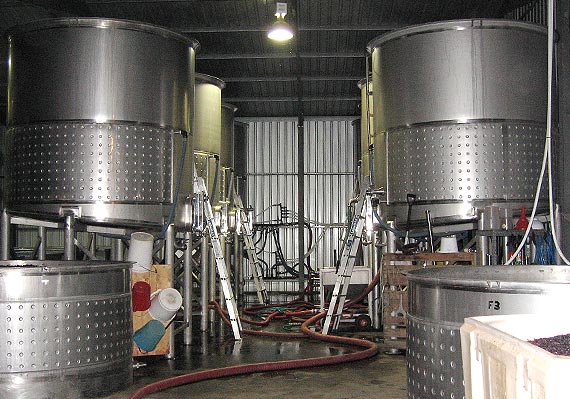 The wine waits in the tanks to be transferred into barrels.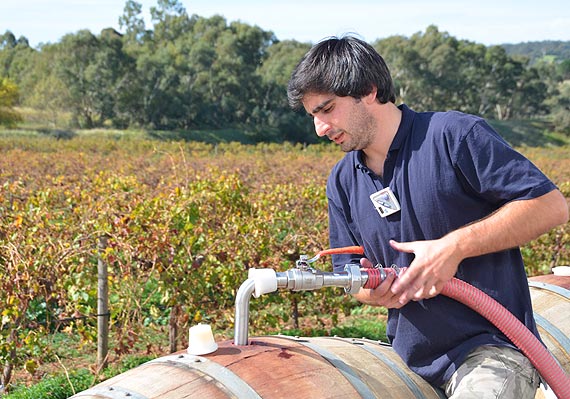 The barrels are carefully filled.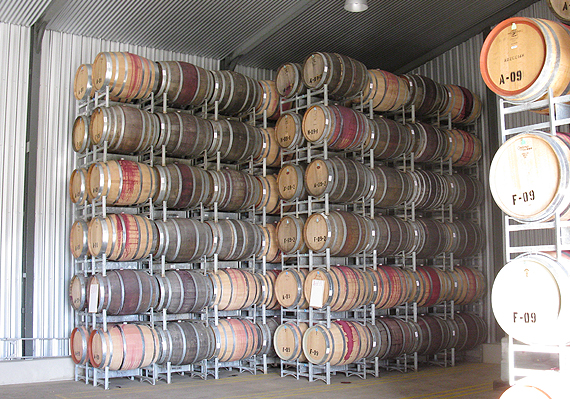 Now filled, the barrels are put into storage so the wine can mature.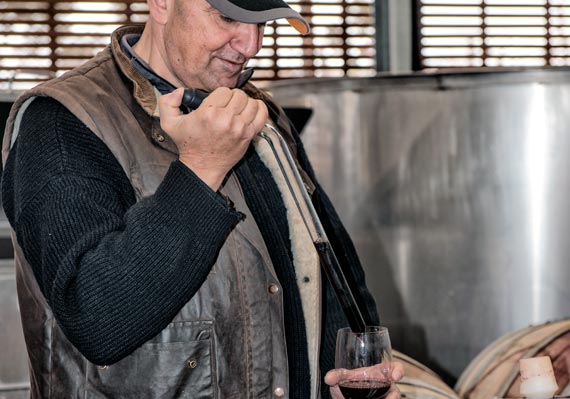 Winemaker Angelo De Fazio checks the wine's progress.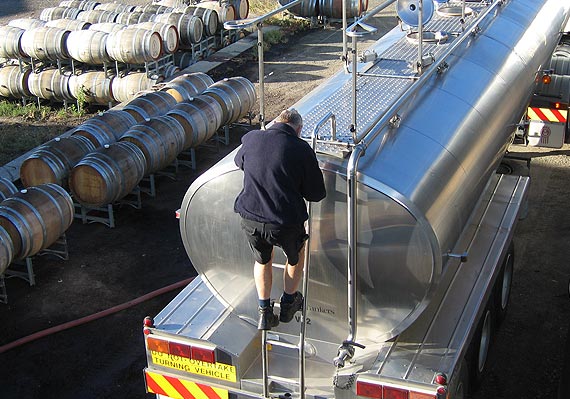 Following barrel maturation, the wine is transferred into a tanker and taken to the bottling plant.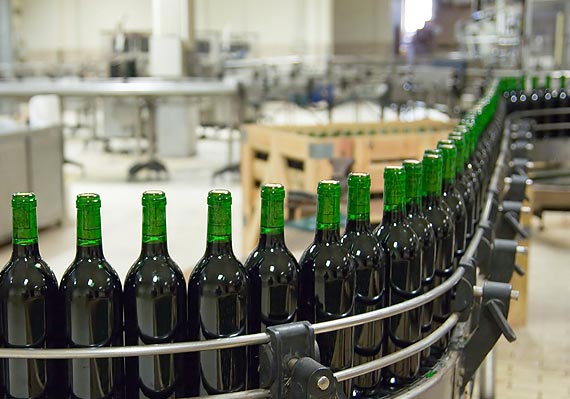 At last our prized wine is bottled – always an exciting moment!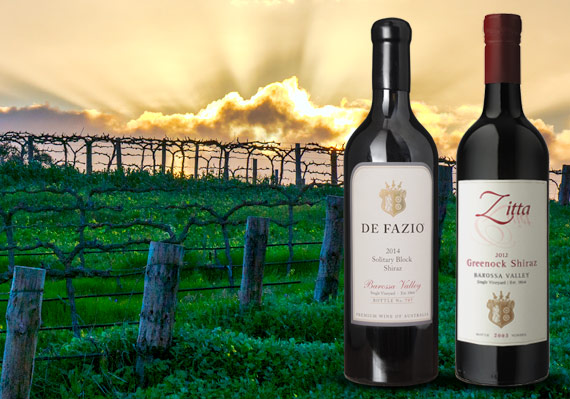 Patience, patience.
The wine must now age in the bottle prior to release to ensure maximum depth and complexity.